Results for election vote
During the election for the new king/queen there was 7 candidates:
Herbert
Wanting to destroy parties as long as he gets it or he will destroy all! If the ice castle has central heating.
Happy77
Wanting to go higher than Billybob for once.
Rockhopper
Wanting to build Cream Soda Factory.
Billybob (Winner)
He's co-founder.
Aunt Arctic
Wanting to extend her career as editor.
Sensei
Wanting to become not only king of elements but of CP!
Captain Green
Wanting to teleport CP to space and live there!
1st: Billybob
2nd: Happy77
3rd: Aunt Arctic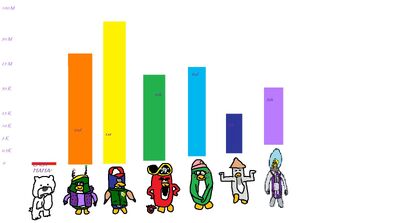 Ad blocker interference detected!
Wikia is a free-to-use site that makes money from advertising. We have a modified experience for viewers using ad blockers

Wikia is not accessible if you've made further modifications. Remove the custom ad blocker rule(s) and the page will load as expected.